About Us
When you arrive at Devgad, the shining glass structure of Alankar Hotel will easily grab your attention. Facing the busy Devgad S. T. stand, it is one of the best hotels in Devgad with a posh and modern outlook.
There have been rapid developments in this small town in the past 10 years. Keeping up with the pace of these developments, we have renovated the hotel building to turn it into one of the most modern hotels, restaurants and bars in Devgad.
As the town is making all-round progress, the tourism in Devgad and Sindhudurg is also flourishing every day. People, not only from different parts of Maharashtra but also from other states and even overseas tourists visit Devgad. And Hotel Alankar is one of their favorite place to have a good time exploring this simple yet beautiful coastal town.
Brief History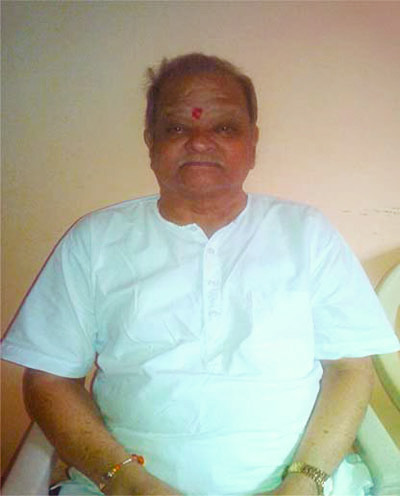 Hotel Alankar is not only one of the best hotels in Sindhudurg Maharashtra but also one of the oldest hotels in Devgad city. We have a long history of over 50 years in the hotel business.
Shree Dattaram Hadkar, laid the foundation of Alankar hotel back in 1970. It was due to his relentless efforts coupled with the dedication of his wife Mrs. Hemlata Hadkar and the enthusiastic contribution of his entire family that the hotel flourished into a successful restaurant, lodge and bar in Devgad in a short span of time.
Of course, like any other successful business, we too have gone through periods of ups and downs. But we have always emerged through them stronger and better due to the undying team-spirit of our family members and support from friends and well-wishers.
Recent Developments
Recently, Mr. Prashant Hadkar, the youngest son of Shree Hadkar, undertook complete renovation of the hotel premises and transformed it into a modern hotel and resto-bar in Devgad. We now offer excellent hotel rooms in Sindhudurg for middle and upper middle class local visitors and tourists.
The visitors count of Alankar hotel is constantly growing. Hotel Alankar is becoming a prime destination for a comfortable stay in Konkan for many trourists from India and abroad.
Our Philosophy
Our business philosophy is simple. Our customers are our guests and we strive to give our best service to them. We want our visitors to feel at home during their stay with us and want them to leave Devgad with the best memories of their visit.
We believe that honesty is truly the best policy and all our interactions with our customers are transparent and fair. We make sure that our visitors get the best living and dining facilities in our town at a reasonable price. Afterall, the growth of our own business depends on their good experience with us and the positive feedback they will give to their friends and acquaintances.
Our Vision & Mission
Our vision is to grow into one of the most loved hotels in Konkan for middle and upper-middle class visitors. We aim to grow into a hotel that is admired for quality living facilities, excellent food and efficient customer service. Our single-minded mission is to serve our visitors with the best accomodation, food and drink at the most reasonable price in Konkan.